Peucetia viridans, Fat and Happy!
I love this species of spider, Peucetia viridans, aka the Green Lynx Spider. Definitely my favorite non-jumping spider of all the other types I have seen. This one in particular was found at the Chesapeake Arboretum, and she was easily the largest Green Lynx, if not the largest spider I've seen in person. I have seen other green lynxes before, but never one so fat. Maybe she is pregnant? She wasn't concerned with me at all, I had plenty of time to switch lenses and come back for more. She seemed quite content with life.
All photos were taken with my Canon 5d Mark 2. The first few were taken with my Canon mpe-65 macro lens with the mt-24 ex twin flashes. The last three were taken with the Canon 24-70mm f/2.8, natural light.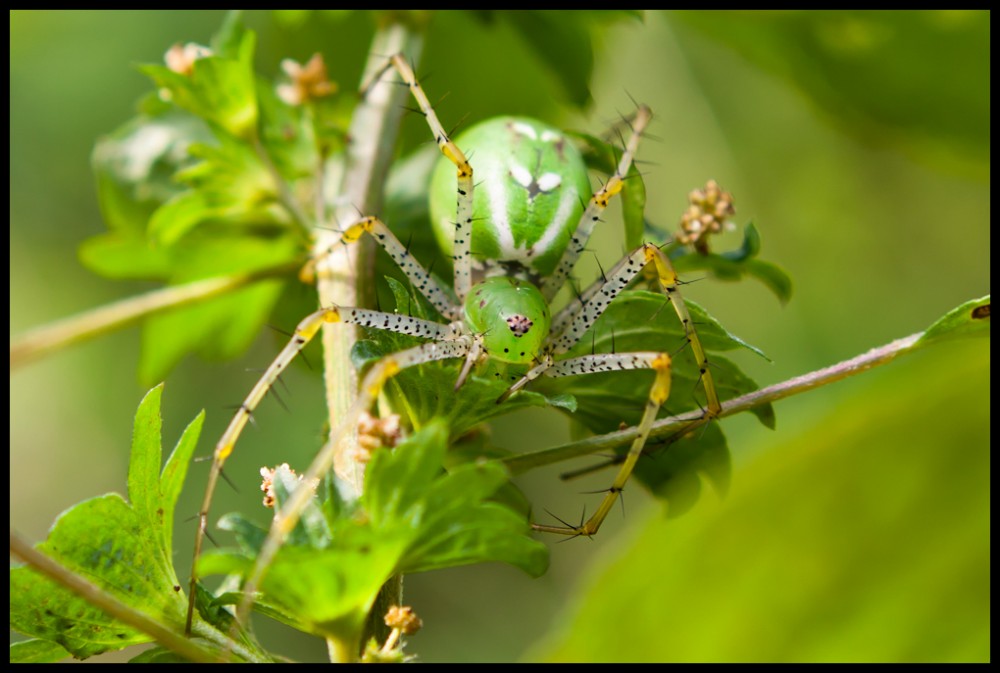 Here she is next to my finger, just to give a sense of scale. The last digit on that finger is just over one inch in length. She was so big!